Bad, decisions in poker, depending on what stakes you are playing at, can cost three, four, five or even 6 figures+.
There are 2 different decisions in poker that can lead to a bad decision. 
1) LOGICAL (GTO) DECISIONS
2) EMOTIONAL/TILT/CONFIDENCE DECISIONS
Logical decisions, based mostly on GTO play can be eliminated or at least greatly reduced by studying poker theory.
A software program or bot, can easily be programmed to play GTO. Learning the mechanics of poker, can solve this.
This includes going to poker training sites, watching lives streams and learning from real world experience of playing poker. Learning to play GTO is not what my course is about.
That can be learned at countless other sites.
The HYPNOTIC POKER MINDSET COURSE IS ABOUT IMPROVING YOUR POKER MENTAL GAME TO AN ELITE LEVEL
Now that I've covered logical decisions, lets get into poker mental game.
As more and more players learn GTO theory in poker, the competitive edge between the good an the great players is becoming less and less every year.
Learning to play without your emotions can be difficult for many players.
Because it's difficult to forget about the past, and play in the present moment.
Improving your ability to manage your emotions, may be the single best thing you can invest in to improve your win rate over the coming months and years.
As poker solvers become more ubiquitous, and GTO play more common. Poker mental game is quickly becoming the best opportunity for improving your poker ability.
Because there's a huge difference between knowing the path and walking the path.
Even if a player knows the GTO play, it doesn't mean that he/she will actually do it.
BECAUSE OFTEN TIMES THERE ARE HIDDEN MENTAL BLOCKS BURIED DEEP IN OUR SUBCONSCIOUS MIND THAT CAN LEAD TO POOR DECISION MAKING.
Regardless of what our conscious mind is doing and aware of, these mental weeds can have a huge impact on your poker playing ability. Especially over the course of months, years or decades of play.
I DEVELOPED AN 8 WEEK POKER MIND CLEANSE VIDEO COURSE.
THIS COURSE IS DESIGNED TO UPROOT YOUR MENTAL WEEDS FROM THE PAST. AS WELL AS DEAL WITH POKER SWINGS, AND MUCH MORE...
These are some of the things you will learn in this course:
1) How to apply the law of attraction in your poker game
2) How do deal with poker swings (both winning & losing)
3) How to properly set, monthly and yearly goals
4) How to avoid negative self talk
5) How to remove mental weeds from the past, including childhood psychological blocks
6) Memory transmutation protocol (MTP) Including Advanced version only available in this course.
7) And much more...
Enroll now in my 8 week poker mind cleanse video course.
There is a 30 day money back guarantee if you have any doubt that this won't help your poker mental game tremendously.
Taking this course could recoup the purchase price by 10 fold by the time the course finishes.
All you need to do is apply the techniques that I teach you. And do the work.
Poker Mind Cleanse 8 Week Course Curriculum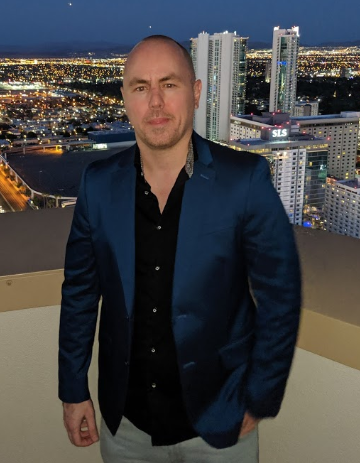 HEY, I'M CONRAD DONOVAN
I'm a hypnotherapist and poker mindset coach. I've been studying hypnosis and spirituality for 5+ years.
I've been trained under multiple masters, including a yogic master. And I've applied these teachings to poker. I've also been playing poker for 15+ years.
What I've found is that these high level teachings, can be applied to anything in life, but it's especially true in poker. Due to how mentally tough, poker players need to be in order to deal with swings and bad beats.
Frequently Asked Questions
How Long Does It Take for the Course Content to Be Released?
This is an 8 week Course. You will have access to the first week right away. New content is released every 7 days. There is also a bonus week included.
How Long Will I Have Access to This Course?
You will have lifetime access to this course for the one payment!
What Payment Methods Do You Accept?
Credit Card & Paypal